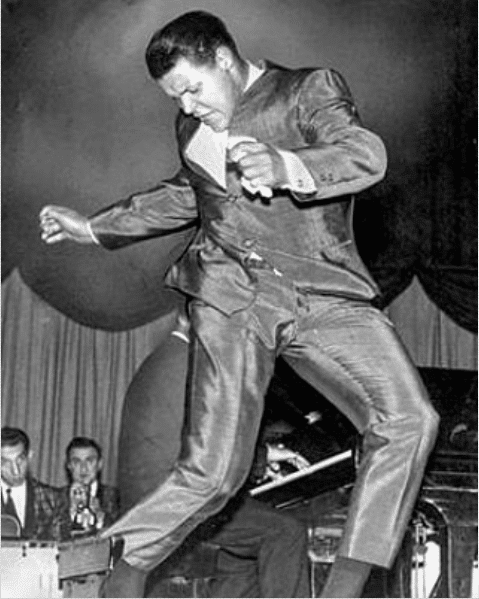 The Twist Dance: Chubby Checker, Oct. 10, 1961, Toronto, Canada (Photo by Gerry Barker/Toronto Star/ZUMA Press).
Chubby Checker is an American Rock and roll singer and dancer. He is widely known for popularizing many dance styles including The Twist dance style with his 1960 hit cover of Hank Ballard & The Midnighters' R&B song "The Twist", and The Pony dance style with the 1961 cover of the song "Pony Time".
"The Twist" is the only song to be No. 1 twice on the Billboard Hot 100 — the first time in 1960 after Checker sang it on "American Bandstand," and the second in 1962 after his appearance on "The Ed Sullivan Show."
Checker is the only artist to place five albums in the Top 12 at the same time.
Checker's "Let's Twist Again" was the first rock 'n' roll song to win a Grammy award (best rock 'n' roll recording of 1961) and first to go platinum (1 million sold).
And, finally, Billboard in 2008 named Checker's version of "The Twist" the No. 1 song in the past 50 years.
.
.